Our first step in carrying out our mission of increasing access to quality education in rural Tanzania will be to construct and operate a new school, Twegashe Primary School, in the village of Bushasha.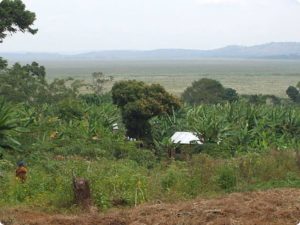 Twegashe Primary School will be located in rural northwest Tanzania, in the village of Bushasha on the shore of Lake Victoria. Bushasha is a community of mostly subsistence farmers and fishermen that is being left behind in the country's push for development. The existing school is severely over-crowded and lacks the resources to provide a quality education to village children.
Our school program emphasizes community engagement, strong academics coupled with a focus on the whole child, small class sizes, and a sensible approach to language and language instruction. Our goal is for every student who graduates from Twegashe Primary School to have the foundation they need to reach their full potential and make a positive contribution to their community.
Construction
&

Sustainability
Our first phase of construction will provide facilities to serve 120 children, kindergarten through standard 3 (grade 3). We are committed to using and promoting environmentally sustainable practices at every opportunity, in school construction, operation, and programming.